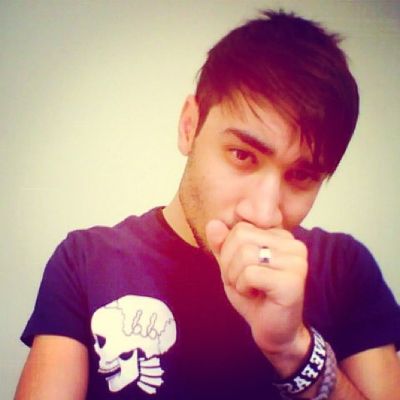 hmmm just posting shxt i like and interest me. ✌⚭, mixed, chill..
Photos of Me
Instagram: Blackfade4L
Twitter: /Blackfade4L
Facebook.com/BlackfadeXBL Gamertag: Blackfade
*The word as a whole: "Blackfade" is my © alias.
<-Singer
<-Designer
<-Retired Semi-Pro Gamer
thank you,
-Blackfade
Boba time!! #boba #bubbletea ##strawberry #kiwi #kiwiboba #tapioca #fruit #fresh #yum (at Big Joy - Fresh Grill Bar)
Food from my favorite bbq joint! #bbq #springtime #food #foodporn #ribs #greens #macaroni #macncheese #toast #texastoast #sweet #spicy #pork #ribtips #barbeque #manfood
Blackfade…♥ turned 3 today!
Class..👌✨💯 #vw #jetta #mk4 #mkiv #Euro #Volkswagen #interior #cars #turbo #class #dropdead #leather
Spotlight! #wheels #spotlight #jetta #vw #Volkswagen #mk4 #mkiv #cars #clean
Think thats pretty good…Lol #bf4 #battlefield4 #ea #dice #Xbox #xboxone #
Good morning ⛅️😉🙏 #godisgood #morning #blessed #goodmorning #ipadmini #ipad #selfie #scruffy #sunny
Young man built to fall #mindovermatter #menswear #express #expressmen #fashion #men #young #bold
Yess got my RUEBEN!! Mmm #jasonsdeli #deli #sandwich #rueben #chips #lunch #yum #cheese
Chillin… #cxcity #selfie #sunnyday #atl #random #tee #tremble #hot #bored #chill